Maris I. Galins, CFP®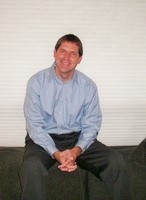 Certified Financial Planner professional with over 27 years of financial consulting experience.
CFP® practitioner since 1994.
President of MG Financial, Inc. 206-749-0049 MGalins@MG-Financial.com
Education:
1986 Mathematics degree from University of Washington
1994 College for Financial Planning, Denver Colorado
---

Philanthropic Activities:

2003-2009: Director of West Coast Latvian Education Center.
1995-2002: Creator and Director of Pacific NW Angelman Syndrome Foundation's annual charity event. July 2014 was the PNWASF golf tournament's 17th year. www.pnwasf.org
1992-1994: Teacher within the Junior Achievement program.